ROGEE® Fair Housing Act
Last Updated: January 11, 2021
Homeownership is the foundation of the American dream. We, at ROGEE, INC. practice fair housing and equal opportunity for all buyers, sellers, and renters.. Housing discrimination is illegal in America.
U.S. Department of Housing and Urban Development (HUD):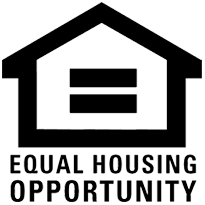 The federal Fair Housing Act prohibits any preference, limitation, or discrimination because of race, color, religion, sex, handicap, familial status, or national origin, or intention to make such preference, limitation or discrimination.
NO REDLINING
Housing discrimination in the United States refers to the historical and current barriers, policies, and biases that prevent equitable access to housing for all Americans.
Redlining is the discriminatory practice of direct or indirect denial of goods and services by federal government agencies, local governments, or private sector institutions (e.g. housing money lenders, real estate brokerages, home insurance companies, etc.) to an individual or group on the basis of race, color, religion, sex, handicap, familial status, or national origin (these are prohibited basis by law) instead of on the basis of the individual's or group's qualifications and/or creditworthiness. Notably, the negative impact of redlining is felt the most by residents of minority neighborhoods.
The systemic or spontaneous practice of redlining can include overt and direct denial (as in ''NO, I/We are not going to serve you because you are...''); unfounded rejection of mortgage or insurance applications; unreasonable raising or lowering of real estate property or servicing prices; stricter ownership criteria; and intentionally steering an individual or group away from more desirable goods and services (e.g. certain houses, apartments, neighborhoods, mortgage rates, etc.).